Engrish Page 03

FEATURED ENGRISH ITEM: Poifull Candy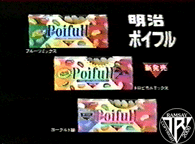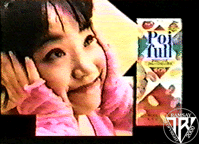 Poifull Candy.
Original Japanese commercial clips for Poifull, starring Judy & Mary.
REVIEW: Don't mistake these little candies for jelly beans.
They taste more like Good 'n' Plenty!
---


Aromatic Grilled Corn Stick Snack.
Garlic Toast Flavoured.


Lavenus "Cotton feel" Shampoo.
As opposed to... wool?



Kome Kome Club (a.k.a. Rice Rice Club) Harvest CD Compilation and
RARE 10th Anniversary "Lucky Coin".
Kome Kome Club Harvest Singles Collections
K2C is notorious for their fun lyrics and wacky costumes. Their last performance was in 1997.
This is a 2-CD compilation, with innovative rice head models (Left).
Kome Kome Club Sorry Music Entertainment "Lucky Coin" (10th Anniversary)
The coin depicts a very muscular, nude man crapping in a Japanese-style toilet.
You could only get this rare collector's coin in the K2C 10th Anniversary CD collection, titled "Sorry Music Entertainment".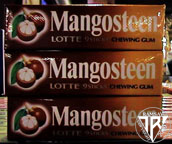 Mangosteen Chewing Gum.
"An edible East Indian fruit somewhat like an orange,
with a thick, reddish-brown rind and sweet, white, juicy, segmented pulp".
---

Copyright 2000~2003 David Ramsay and Kimberly J. Ramsay. All rights reserved.
"The Japanese Animation Super Premier Entertainment Review" ,
"the J.A.S.P.E.R." and "theJASPER" logo are trademarks of David Ramsay, 1998~2003.
"theJASPER Cosplay Closet" logo and
"The Cosplay Closet: 'Where Costumes Become Anime-ted'" slogan
are ® Registered Trademarks of theJ.A.S.P.E.R. Cosplay Closet, Inc., 1999~2001.
"CosPuu Gallery", "Hame-Kame Cosplay", "Cospure Magic Fantasy",
"Pika Pika Cosplay", "Pika Pika Boutique", "Heimlich's Leafy Depot"
and "theJ.A.S.P.E.R. Engrish" Copyright 1998~2003 Kimberly J. Ramsay.
David "Z-RAM" Ramsay and Kimberly "Hikaru-chan" J. Ramsay acknowledge the
copyright holders of materials contained herein and do not seek to infringe on their rights.
Reproduction in whole or in part without permission is prohibited.
First uploaded March 15, 2000 by: David Ramsay