Engrish Page 05

FEATURED ENGRISH ITEM: Calpis Drinks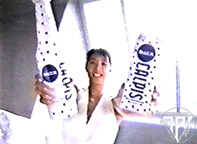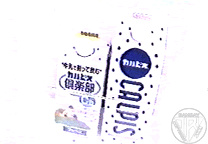 Original Japanese commercial clips for Calpis.
REVIEW: Another sugar-water beverage with a silly name.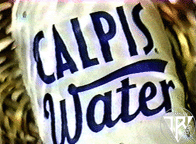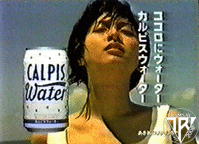 Original Japanese commercial clips for Calpis Water, starring pop star Yuki Uchida.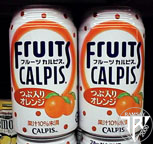 Calpis Orange Fruits Drink.
---
"Genji-Pie is made from the finest ingredients, wheat flour, margarine, sugar and salt.
This heart-shaped pie has been enjoyed since 1965. Why don't you make your tea time happier with Genji?"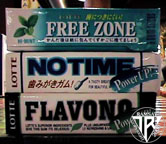 Miscellaneous Chewing Gums: Free Zone, No Time and Flavono.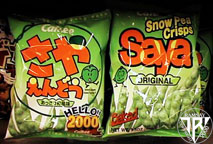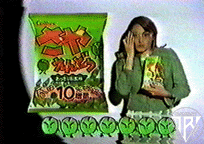 Saya Snow Pea Crisps.
Original Japanese commercial clip for Saya (Right).
---

Copyright 2000~2003 David Ramsay and Kimberly J. Ramsay. All rights reserved.
"The Japanese Animation Super Premier Entertainment Review" ,
"the J.A.S.P.E.R." and "theJASPER" logo are trademarks of David Ramsay, 1998~2003.
"theJASPER Cosplay Closet" logo and
"The Cosplay Closet: 'Where Costumes Become Anime-ted'" slogan
are ® Registered Trademarks of theJ.A.S.P.E.R. Cosplay Closet, Inc., 1999~2001.
"CosPuu Gallery", "Hame-Kame Cosplay", "Cospure Magic Fantasy",
"Pika Pika Cosplay", "Pika Pika Boutique", "Heimlich's Leafy Depot"
and "theJ.A.S.P.E.R. Engrish" Copyright 1998~2003 Kimberly J. Ramsay.
David "Z-RAM" Ramsay and Kimberly "Hikaru-chan" J. Ramsay acknowledge the
copyright holders of materials contained herein and do not seek to infringe on their rights.
Reproduction in whole or in part without permission is prohibited.
First uploaded March 15, 2000 by: David Ramsay