Engrish Page 11

FEATURED ENGRISH ITEM: Calorie Mate Block

"CALORIE MATE BLOCK is a nutritionally balance source of the energy needed for daily activities. CALORIE MATE BLOCK is naturally suited for people on-the-go who need an easy source of energy and nutrition-at breakfast, work, sports, study, or any busy time. CALORIE MATE BLOCK: anytime, anywhere, anybody"
• Classification: Balanced nutrition food (solid type)
• Ingredients: Wheat flour, margarine, sugar, butter, natural cheese, egg, almond,
nonfat milk sodium caseinate, soybean protein, wheat protein, salt, flavors, and magnesium carbonate...

REVIEW: Oh boy! A balanced brick to take the pains of hunger away. You burn calories just reading the ingredients.
---


Ghana Milk Chocolate Bar.
"'Ghana' is the symbol of LOTTE chocolate products. The successive study of LOTTE since the birth of this product,
has achieved a rich and beautiful cacao taste mixed with the extra fresh milk taste. Let's enjoy it"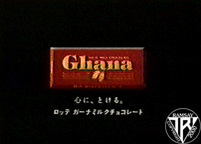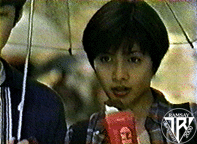 Original Japanese commercial clips for Ghana, starring Yuki Uchida.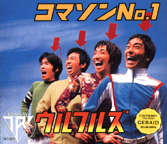 ULFULS CD.
ULFULS CD-Single: Cosmenity Shisedo Geraid TV Ad Song
The talented and goofy J-pop group, ULFULS (a.k.a. "Soulfuls").


Lucky Almond Snack.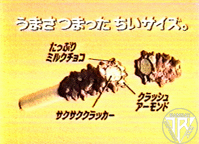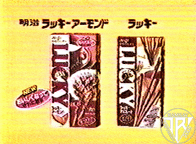 Original Japanese commercial clips for Lucky.


Pokémon Curry.
For more Pokémon food products, please visit my Pokémon site.
---

Copyright 2000~2003 David Ramsay and Kimberly J. Ramsay. All rights reserved.
"The Japanese Animation Super Premier Entertainment Review" ,
"the J.A.S.P.E.R." and "theJASPER" logo are trademarks of David Ramsay, 1998~2003.
"theJASPER Cosplay Closet" logo and
"The Cosplay Closet: 'Where Costumes Become Anime-ted'" slogan
are ® Registered Trademarks of theJ.A.S.P.E.R. Cosplay Closet, Inc., 1999~2001.
"CosPuu Gallery", "Hame-Kame Cosplay", "Cospure Magic Fantasy",
"Pika Pika Cosplay", "Pika Pika Boutique", "Heimlich's Leafy Depot"
and "theJ.A.S.P.E.R. Engrish" Copyright 1998~2003 Kimberly J. Ramsay.
David "Z-RAM" Ramsay and Kimberly "Hikaru-chan" J. Ramsay acknowledge the
copyright holders of materials contained herein and do not seek to infringe on their rights.
Reproduction in whole or in part without permission is prohibited.
First uploaded March 15, 2000 by: David Ramsay