Engrish Page 12

FEATURED ENGRISH ITEM: Collon Snacks

REVIEW: Remember Combos? We miss the nacho ones.
Unfortunately, this is a crepe cracker with a cream/cottage cheese-like flavored filling.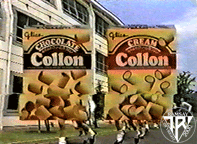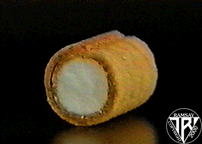 Original Japanese commercial clips for Collon.


Pokémon Pancake Mix.
For more Pokémon food products, please visit my Pokémon site.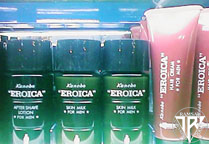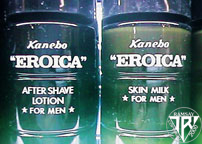 "Eroica" Male Products.
"Skin Milk For Men"
Everything from after shave to hair removal... YEAH BABY, YEAH!


U.F.O. Ladies!


Hokkaido Melon Chocolate Cone Snack.
This combination of flavors, makes me want to retch.
---

Copyright 2000~2003 David Ramsay and Kimberly J. Ramsay. All rights reserved.
"The Japanese Animation Super Premier Entertainment Review" ,
"the J.A.S.P.E.R." and "theJASPER" logo are trademarks of David Ramsay, 1998~2003.
"theJASPER Cosplay Closet" logo and
"The Cosplay Closet: 'Where Costumes Become Anime-ted'" slogan
are ® Registered Trademarks of theJ.A.S.P.E.R. Cosplay Closet, Inc., 1999~2001.
"CosPuu Gallery", "Hame-Kame Cosplay", "Cospure Magic Fantasy",
"Pika Pika Cosplay", "Pika Pika Boutique", "Heimlich's Leafy Depot"
and "theJ.A.S.P.E.R. Engrish" Copyright 1998~2003 Kimberly J. Ramsay.
David "Z-RAM" Ramsay and Kimberly "Hikaru-chan" J. Ramsay acknowledge the
copyright holders of materials contained herein and do not seek to infringe on their rights.
Reproduction in whole or in part without permission is prohibited.
First uploaded March 15, 2000 by: David Ramsay