Engrish Page 13

FEATURED ENGRISH ITEM: Japanese Fashion



Two adorable young ladies in trendy clothes.
From Kerouac Magazine "For Excentric Boys & Girls"
Girl: Super Hysteric Top w/ FUCK patch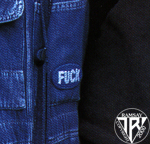 What a cute little patch...
REVIEW: Awww, isn't that so kawaii?!
---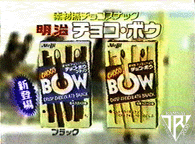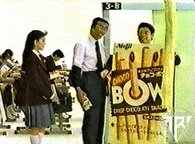 Hey! It's the Choco Bow Guy!
Original Japanese commercial clips for Choco Bow.


trf Hyper Mix III CD.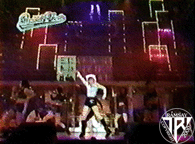 trf Brand New Tomorrow Album.
Original Japanese commercial clips for trf.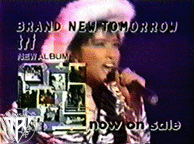 Yuki looks kawaii in her furry cowboy hat.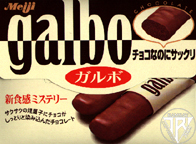 Galbo Chocolate Snack.
---

Copyright 2000~2003 David Ramsay and Kimberly J. Ramsay. All rights reserved.
"The Japanese Animation Super Premier Entertainment Review" ,
"the J.A.S.P.E.R." and "theJASPER" logo are trademarks of David Ramsay, 1998~2003.
"theJASPER Cosplay Closet" logo and
"The Cosplay Closet: 'Where Costumes Become Anime-ted'" slogan
are ® Registered Trademarks of theJ.A.S.P.E.R. Cosplay Closet, Inc., 1999~2001.
"CosPuu Gallery", "Hame-Kame Cosplay", "Cospure Magic Fantasy",
"Pika Pika Cosplay", "Pika Pika Boutique", "Heimlich's Leafy Depot"
and "theJ.A.S.P.E.R. Engrish" Copyright 1998~2003 Kimberly J. Ramsay.
David "Z-RAM" Ramsay and Kimberly "Hikaru-chan" J. Ramsay acknowledge the
copyright holders of materials contained herein and do not seek to infringe on their rights.
Reproduction in whole or in part without permission is prohibited.
First uploaded March 15, 2000 by: David Ramsay