Engrish Page 27

FEATURED ENGRISH ITEM: Custard Cake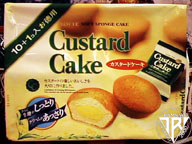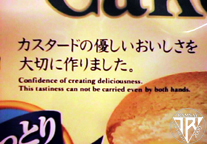 "Custard Cake - Confidence of creating deliciousness. This tastiness can not be carried even by both hands."
REVIEW: Brings new meaning to the word: poundcake.
---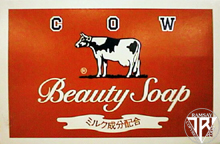 Cow Brand Beauty Soaps.
Makes your skin udderly smooth.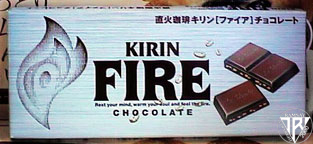 Kirin Fire Chocolate.
"Rest your mind, warm your soul and feel the fire."


Moistage Essence Milk.
Guaranteed to moistage your body gooder than the better competition.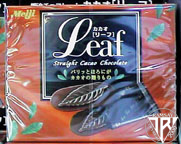 Leaf Straight Cacao Chocolate.
From Columbia, with love.


White Acne Medicated Soap.
May not work on darker complexions. Just for us Whities.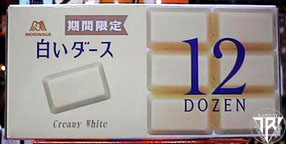 12 Dozen Creamy White Chocolate.
Short and sweet - ne?
---

Copyright 2000~2003 David Ramsay and Kimberly J. Ramsay. All rights reserved.
"The Japanese Animation Super Premier Entertainment Review" ,
"the J.A.S.P.E.R." and "theJASPER" logo are trademarks of David Ramsay, 1998~2003.
"theJASPER Cosplay Closet" logo and
"The Cosplay Closet: 'Where Costumes Become Anime-ted'" slogan
are ® Registered Trademarks of theJ.A.S.P.E.R. Cosplay Closet, Inc., 1999~2001.
"CosPuu Gallery", "Hame-Kame Cosplay", "Cospure Magic Fantasy",
"Pika Pika Cosplay", "Pika Pika Boutique", "Heimlich's Leafy Depot"
and "theJ.A.S.P.E.R. Engrish" Copyright 1998~2003 Kimberly J. Ramsay.
David "Z-RAM" Ramsay and Kimberly "Hikaru-chan" J. Ramsay acknowledge the
copyright holders of materials contained herein and do not seek to infringe on their rights.
Reproduction in whole or in part without permission is prohibited.
First uploaded May 27, 2000 by: David Ramsay
Updated on June 8, 2000