Engrish Page 33

FEATURED ENGRISH ITEM: TAMP-ON Manga


A "how to" guide of feminine hygiene?
REVIEW: The book is very absorbent.
---


Afro-Ken Plush.
Oddly, we found alot of Afro-Ken goods in Vancouver, B.C.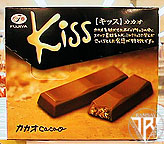 Cacao Kiss Chocolate.


Goddamn Manga.
From the artist of "Area 88".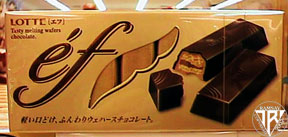 éf Chocolate.
"Tasty melting wafers chocolate."
---

Copyright 2000~2003 David Ramsay and Kimberly J. Ramsay. All rights reserved.
"The Japanese Animation Super Premier Entertainment Review" ,
"the J.A.S.P.E.R." and "theJASPER" logo are trademarks of David Ramsay, 1998~2003.
"theJASPER Cosplay Closet" logo and
"The Cosplay Closet: 'Where Costumes Become Anime-ted'" slogan
are ® Registered Trademarks of theJ.A.S.P.E.R. Cosplay Closet, Inc., 1999~2001.
"CosPuu Gallery", "Hame-Kame Cosplay", "Cospure Magic Fantasy",
"Pika Pika Cosplay", "Pika Pika Boutique", "Heimlich's Leafy Depot"
and "theJ.A.S.P.E.R. Engrish" Copyright 1998~2003 Kimberly J. Ramsay.
David "Z-RAM" Ramsay and Kimberly "Hikaru-chan" J. Ramsay acknowledge the
copyright holders of materials contained herein and do not seek to infringe on their rights.
Reproduction in whole or in part without permission is prohibited.
First uploaded May 27, 2000 by: David Ramsay