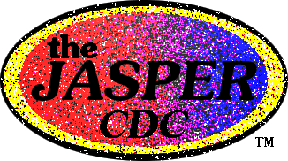 Welcome to our Chara Doll Collection image galleries. David and Kimberly have been collecting dolls and action figures for many years. Here is our personal collection for your viewing pleasure. We will continue to update this site, so please come back to visit again!
NONE of these items are for sale.
This is a private collection.
These Chara Doll galleries visited
times since 3/23/02.
Free counters provided by Andale.

---
"Roughneck Joe" and "Roughneck Jane" Copyright 1997-2006 David Ramsay. All rights reserved.

Copyright 2002~2006 David Ramsay and Kimberly J. Ramsay. All rights reserved.
"The Japanese Animation Super Premier Entertainment Review" ,
"the J.A.S.P.E.R." and "theJASPER" logo are trademarks of David Ramsay, 1998~2006.
"theJASPER Cosplay Closet" logo and
"The Cosplay Closet: 'Where Costumes Become Anime-ted'" slogan
are ® Registered Trademarks of theJ.A.S.P.E.R. Cosplay Closet, Inc., 1999~2001.
David "Z-RAM" Ramsay and Kimberly "Hikaru-chan" J. Ramsay acknowledge the
copyright holders of materials contained herein and do not seek to infringe on their rights.
Reproduction in whole or in part without permission is prohibited.
First uploaded March 23, 2002 by: Kimberly J. Ramsay
Updated June 22, 2003
Updated May 25, 2004
Updated May 14, 2006